India's trusted
Stock market advisory
SEBI Registered - INA000017639
Uniapps, a wholly owned subsidiary of Univest

Past performance :
--% accuracy
Univest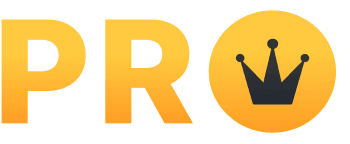 Starts @₹299/month

Registered
1000 Cr+
Worths portfolio connected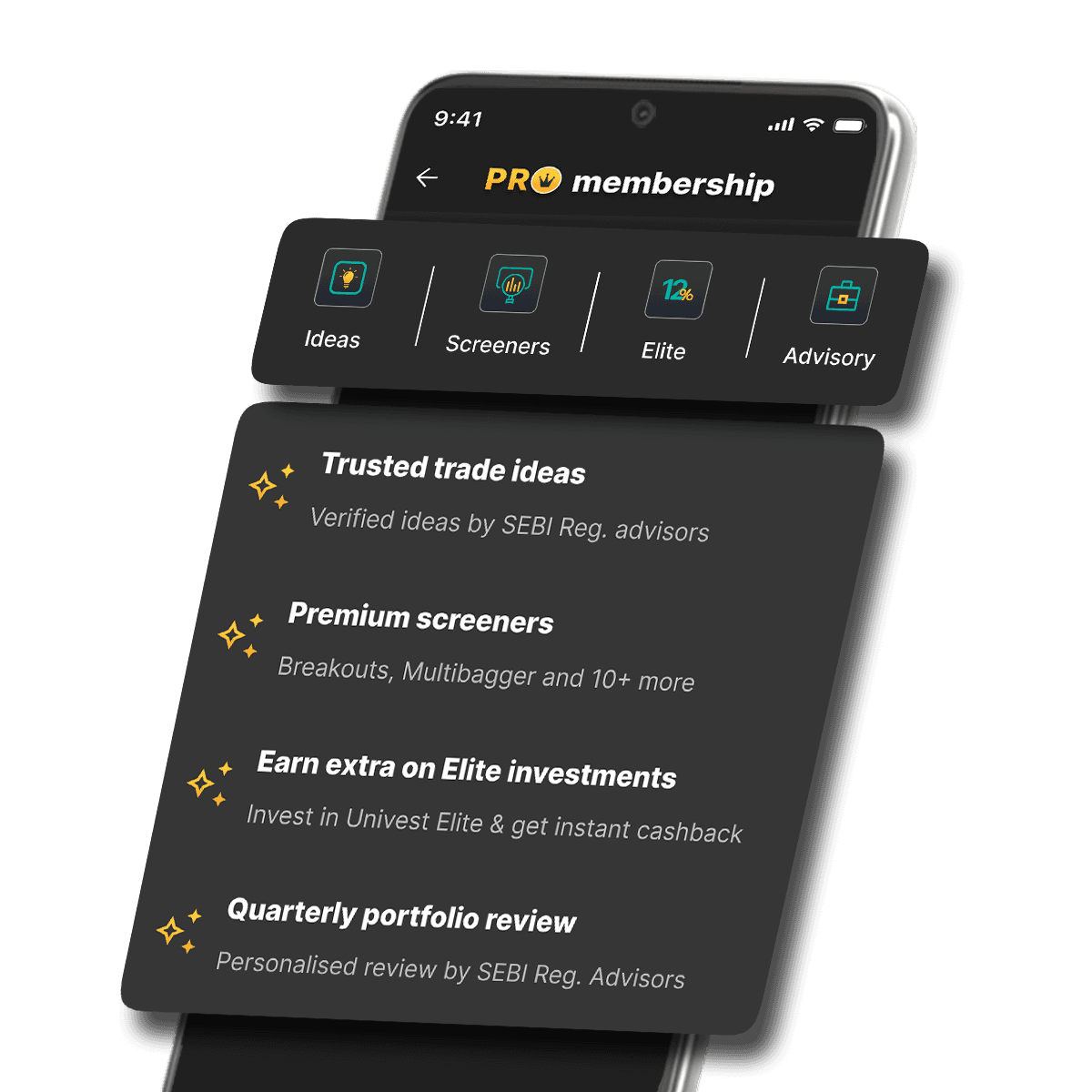 Elite
Earn up to
12% per annum
Secured with
Registered NBFC-P2P
India's first and largest regulated NBFC-P2P



7.96 lacs+
Avg. investment


per annum

Partnered with
Registered NBFC - P2P
3000 Cr+
Worths portfolio connected
Stocks
Invest with
Highly Accurate
Buy-Sell-Hold insights
Registered
1000 Cr+
Worths portfolio connected
Why Univest?
Your one-stop solution for all your investment needs. Maximise your ROIs with exiting bad investments on time and invest in trusted investment ideas and high return investment plans all from a single place
Free Portfolio
analysis

Buy-Sell-Hold
insights

Trusted stock
ideas
High return
investments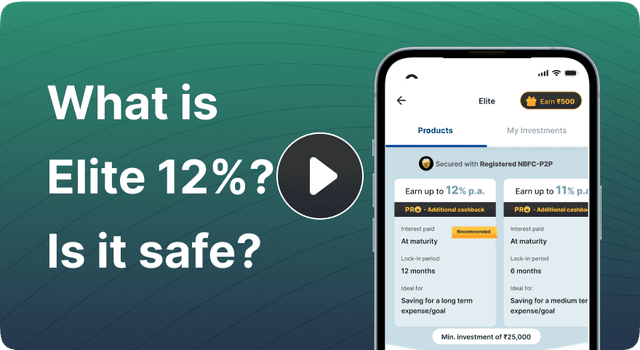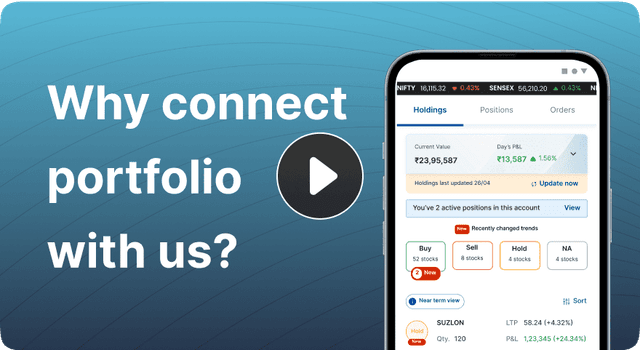 Crisp stock research
Registered
Personalise your investment experience with trade ideas from SEBI experts, AI based 'Buy/Sell/Hold' insights, advanced screeners and a lot more!

Markets
Stay up to date with market and get daily pre - market analysis

News
Read all your financial news in just about 60 words

Results
Track upcoming analyse declared company results
Sharks
Track the holdings and changes of India's top investors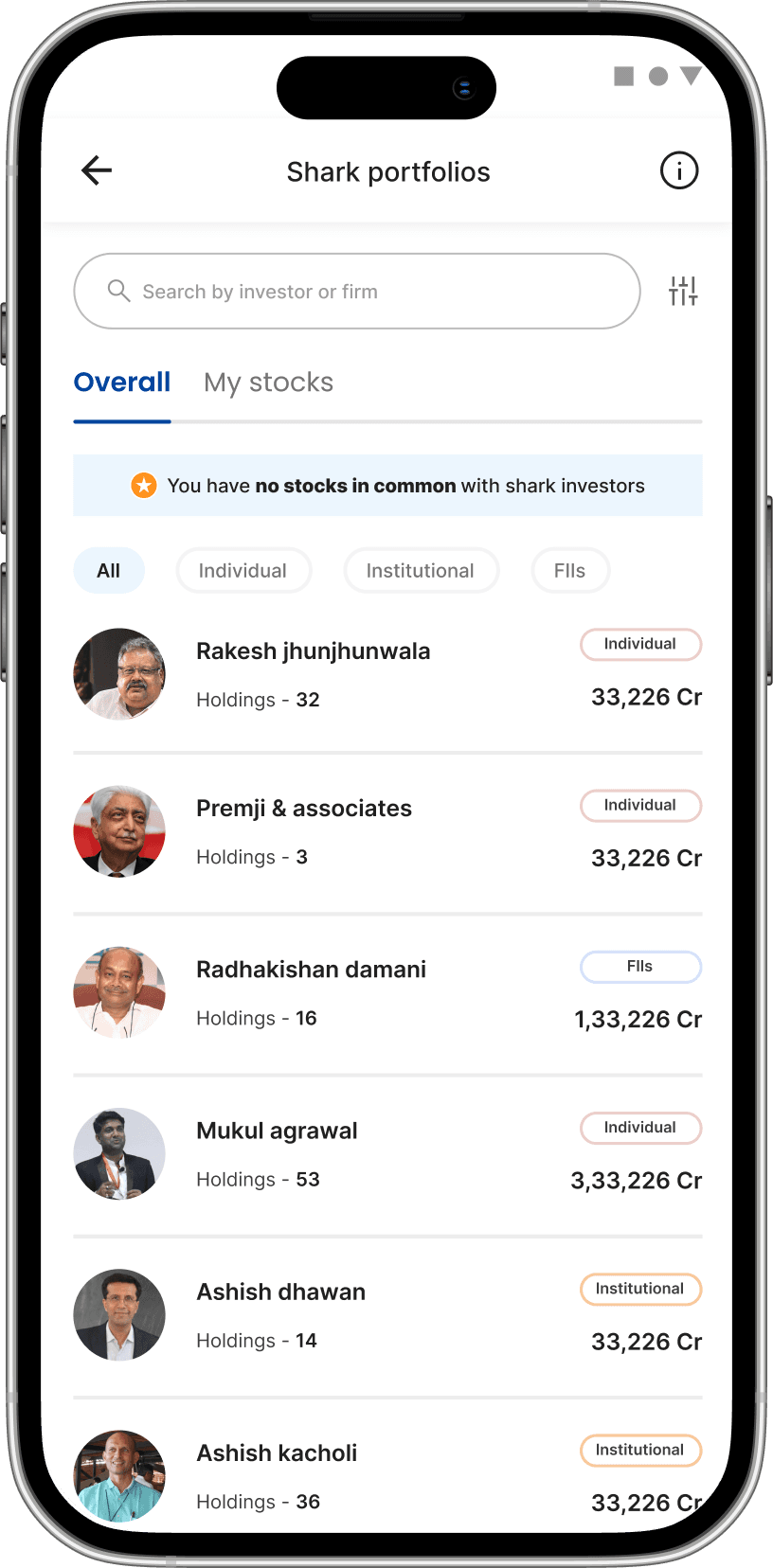 Earn up to 12% p.a.

Partnered with
Registered NBFC - P2P
Why should I invest?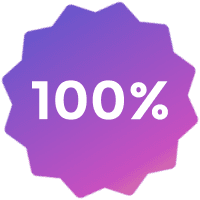 Payouts & withdrawals
100% investors at Faircent have
earned promised returns so far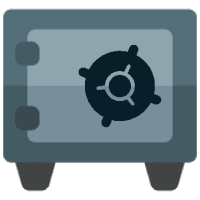 Easy withdrawals
Withdraw your investments easily
with option to reinvest & compound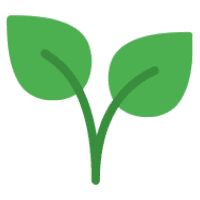 See money grow everyday
Interest added daily to your portfolio
Track investments grow daily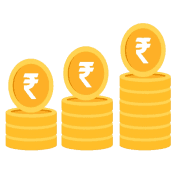 Returns not linked to markets
Earn stable and steady returns with
low to zero risk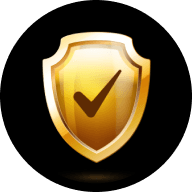 Registered
India`s first & largest Registered
NBFC Your money in safe hands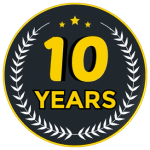 Decade long experience
Trusted by 2.5 lac+ investors with
avg. investment of 3.2 lacs
Investment & trading ideas
Registered
Past performance
89.87% Accuracy
| Hit: 71 | Miss: 8
Trusted by 800k+ users
Read what they say about us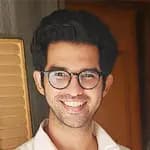 The app looks great. All the required data is readily available. Very easy and intuitive to use as well.
Prashant Khuller
Category Head, UDAAN.com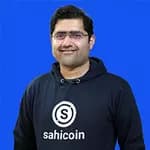 Just linked my profile and those buy, sell and hold insights were mind blowing. The more i explore the more I love the app.
Ankush Rajput
Co-Founder, SAHI COIN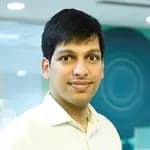 The app looks very smooth and clean. The UI design of the app is lit!
Piyush Gupta
Head of Digital Partnerships TATA AIA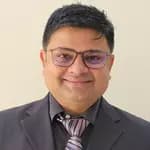 Highly impressed by the overall app. Amazing UI with a smooth experience. True perfection.
Amresh kumar
Chief product officer, Crofarm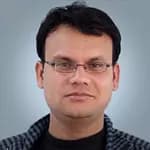 Great exploration, pioneerin the new segment..All the best Univest India.
Vijay Rathi
Technology Leader PRECISELY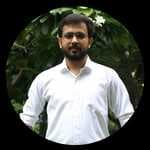 Highly impressed by the overall app. Amazing UI with a smooth experience. True perfection.
Raghav Bhushan
Software architect, Expedia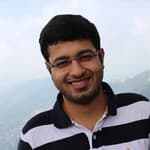 Absolutely loved the app. Look and feel is really amazing. Screeners tab switching experience is great. All the general market content is also available here with easy to understand insights.
Ravi Kumar
Software Architect, Inshorts
FAQs
What does the Univest app do

Univest is a one-stop investment platform that is trusted by 800k+ users. It helps people exit their bad stock market investments and provides them with alternative investment options in stock market and also non market linked high fixed return income products under the Elite program where they can earn upto 12% p.a.
Is Univest SEBI registered?

Univest is not SEBI registered directly. Uniapps, a wholly owned subsidiary of Univest is SEBI registered under the number INA0000017369
Is there a video tour to understand how Univest app works or how to best use the Univest app?

Why should I link my demat account / portfolio with the Univest app?

To get the best out of Univest, you can link your demat account. You get Buy-Sell trend changes, track results, news and events happening on all your portfolio stocks